Tours to Scandinavia with a personal touch!
We offer escorted tours and individual tours to Scandinavia. Each escorted tour is planned individually, and we strive to provide good service to every individual in the group.
Escorted tours:
NEW: Pilgrim Tour
July 18 - 30, 2013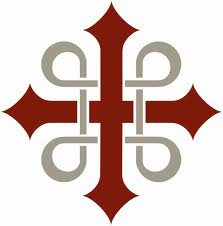 Join us for a truly unique experience! Hike the old pilgrim trail in Norway, from Oslo to Trondheim, together with a small group from America and Norway. The group will arrive in Trondheim, which was a great centre for pilgrims in the medieval times, the day before St. Olav's Day, July 29. Maybe you have heard about the trail from Oslo to Trondheim? Or maybe you have seen the movie "The Way"? Or maybe you are in general interested in the revitalised pilgrimage movement in Europe? This could be your opportunity to realise your dream! Check out this itinerary and sign up for the tour!
Individual Tours:
If you would rather travel on your own, we can help you plan the whole trip, or we can help you out with parts of it. We work with some of the major hotel chains in Norway, and we also work with many unique, independent hotels. We also sell Hurtigruten, which is called "The World's Most Beautiful Voyage". Most of our customers want to do something in addition to the cruise, for example stay en extra night or two, visit relatives etc. We can help you put together a complete package for a Norway vacation you will never forget! Contact us today for a chat!
Contact us:
Email:info@noramtours.com
Telephone: (+1) 262-743-1814
Cell phone: (+1) 262-374-3556
Cell phone Norway:
(+47) 91518883
Address:
W4809 Overlook Dr.
Elkhorn, WI, 53121
USA

Travel insurance
We higly recommend travel insurance for your tour. We offer travel insurance through Travel Guard. It is one of the biggest travel insurance companies in the USA, and it is based in Stevens Point, Wisconsin.
Exclusive:
Salmon fishing
We offer an exclusive salmon fishing package in one of the best salmon rivers in Norway, Orkla. Aunan Lodge offers all inclusive fishing: Fishing for 3, 4 or 7 days, with a fishing guide, all fishing equipment, lodging on the river bank and all the meals!

"The World's Most Beautiful Voyage"
Cruise the coast of Norway with Hurtigruten, the original coastal voyage since 1893! Departure 365 days a year!