Testimonials
We are a small company, and we have limited resources for marketing. Our best marketing is our satisfied customers.
Here is what some of our travelers had to say about their experience with Nor-Am Tours in 2012:
Dear Erling,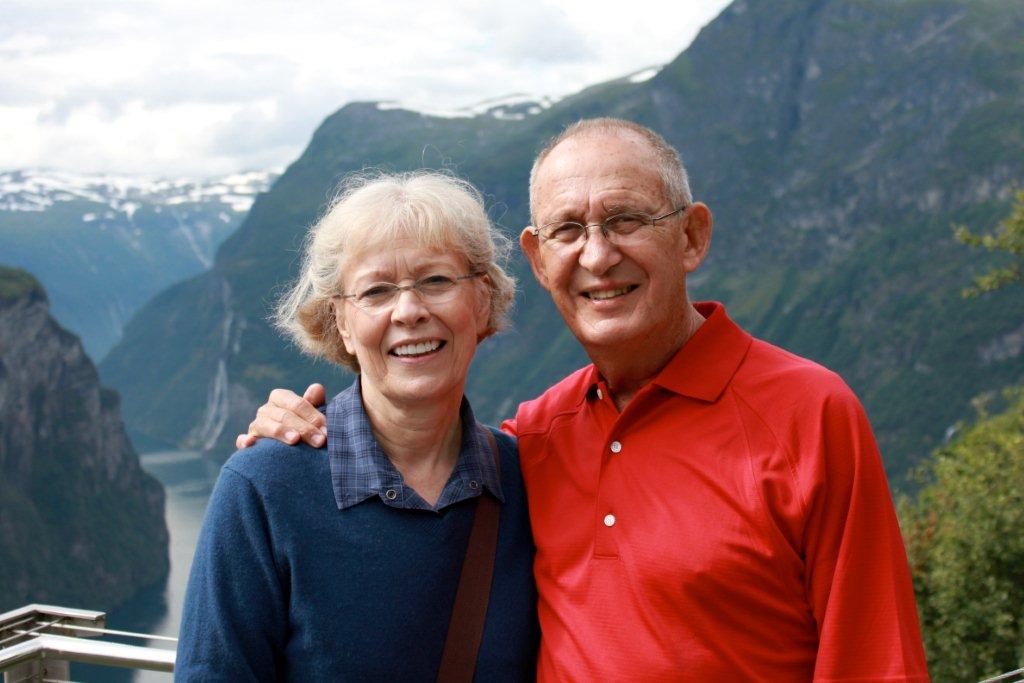 Diane and I have finally moved out of our suitcases. Needless to say, the Nor-Am Tour was the highlight of 2012. We hoped to visit and acquaint ourselves with the small farm towns of Rennebu and Inset, and discover first hand, the roots of Diane's family tree. What we found was a country of boundless beauty. The people we met along the way and at every stop, were gracious, genuine, helpful and welcoming. From the olympic ski jumps at Oslo and Lillehammer to the lofty summit at Dalsnibba,
I can't imagine a more beautiful road trip anywhere in the world. The view of Geiranger from Dalsnibba is breathtaking. We have been to most of the U.S. National Parks, but the countryside we viewed on the drive to Oppdal is so scenic it defies description. While we signed on to the tour to see where it all began for the Haldersons, Holte's and the Skamfor's, the trip introduced us to a country filled with beauty, and a culture of caring, friendly, creative people.
The tour more than lived up to its' billing. For ten days, we felt as if you were personally introducing us to your Norway...and you were. And all of us loved it. The stories and history surrounding so many points of interest and your ability to compare various aspects of life in Norway with that in the U.S. made the experience so much more enjoyable. Diane and I were impressed with your grasp of Norwegian history, your knowledge of both of our countries, and the pride and love with which you introduced us to the land of our grandparents. Your efforts to make this trip meaningful for those in the group who were looking to make a connection with their roots was a huge success. What made it so enjoyable, was the feeling of friendship and warmth with which you conducted the entire tour. It was as if we were being escorted through the countryside with a good friend whose enthusiasm and love for his birth place, was being shared with those of us lucky enough to be with you.
Many, Many Thanks,
Marty Farber & Diane Amacher
Diane and Marty live in Utah and California. They traveled with us on our Heritage Tour in August 2012.
Here is another testimonial from Barbara Olsen. She lives in New York City, and traveled to Norway and Iceland with her cousin in June / July, 2012. They did a cruise with Hurtigruten, and visited family and friends after the cruise. They did the cruise and some of the hotels through us, and we assisted them in planning the trip. Here is her tesitmonial:
Photo: Arlys and Curtis Caslavka
Dear Erling,
We had an incredible three weeks. The Hurtigruten was beyond our expectations, especially the beauty of the north and Arctic. Trondheim and Tromso were very special cities and someday we want to return to see more.
It's good to be home again and I can't thank you enough for all your help along the way. You've been the most accessible and responsive agent I've encountered in any product area. You really made a huge difference for our trip and I'll never try to do it all by myself ever again.
Barbara Olsen